Cable Bracelet Nautical Winch Accent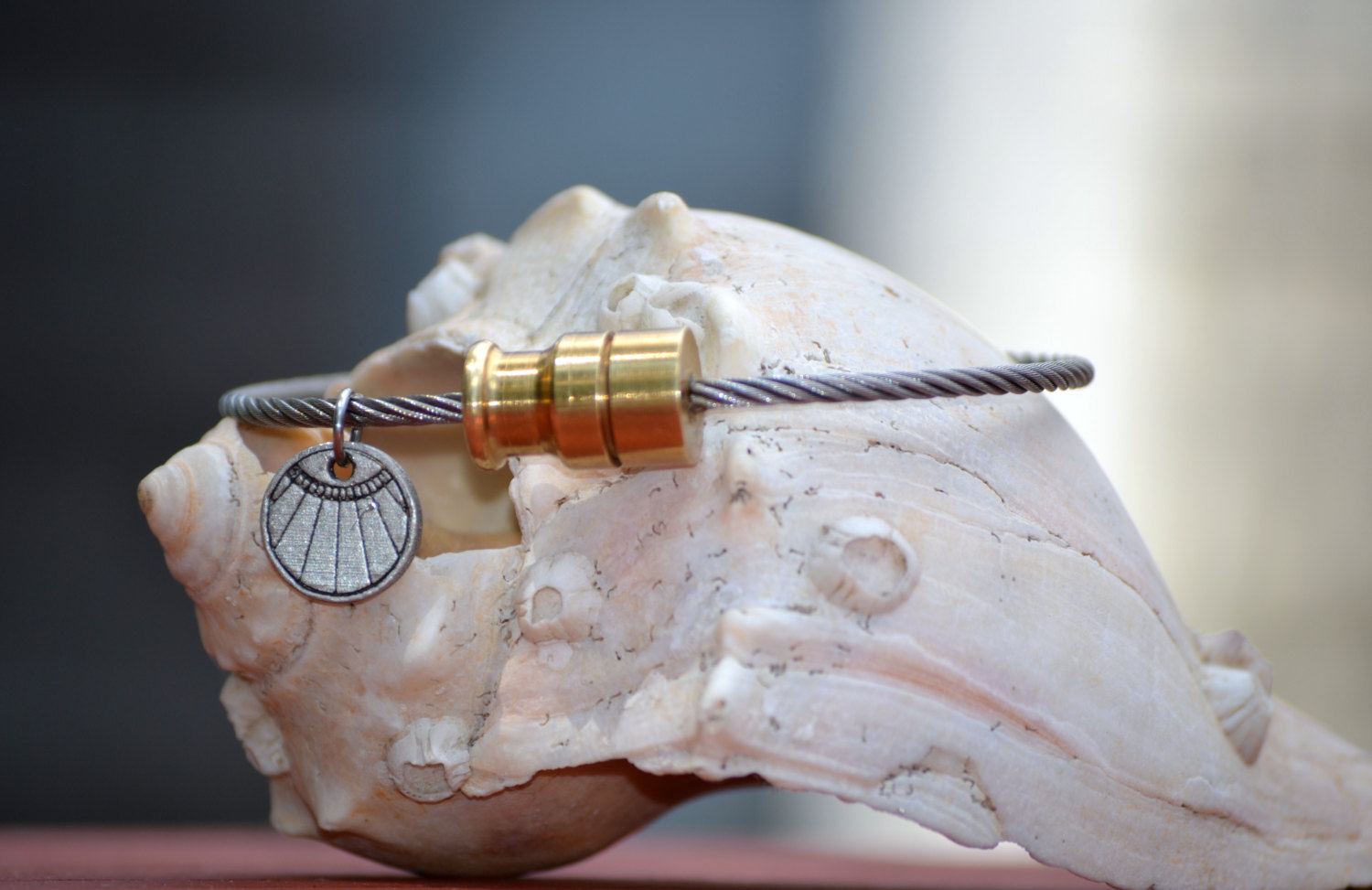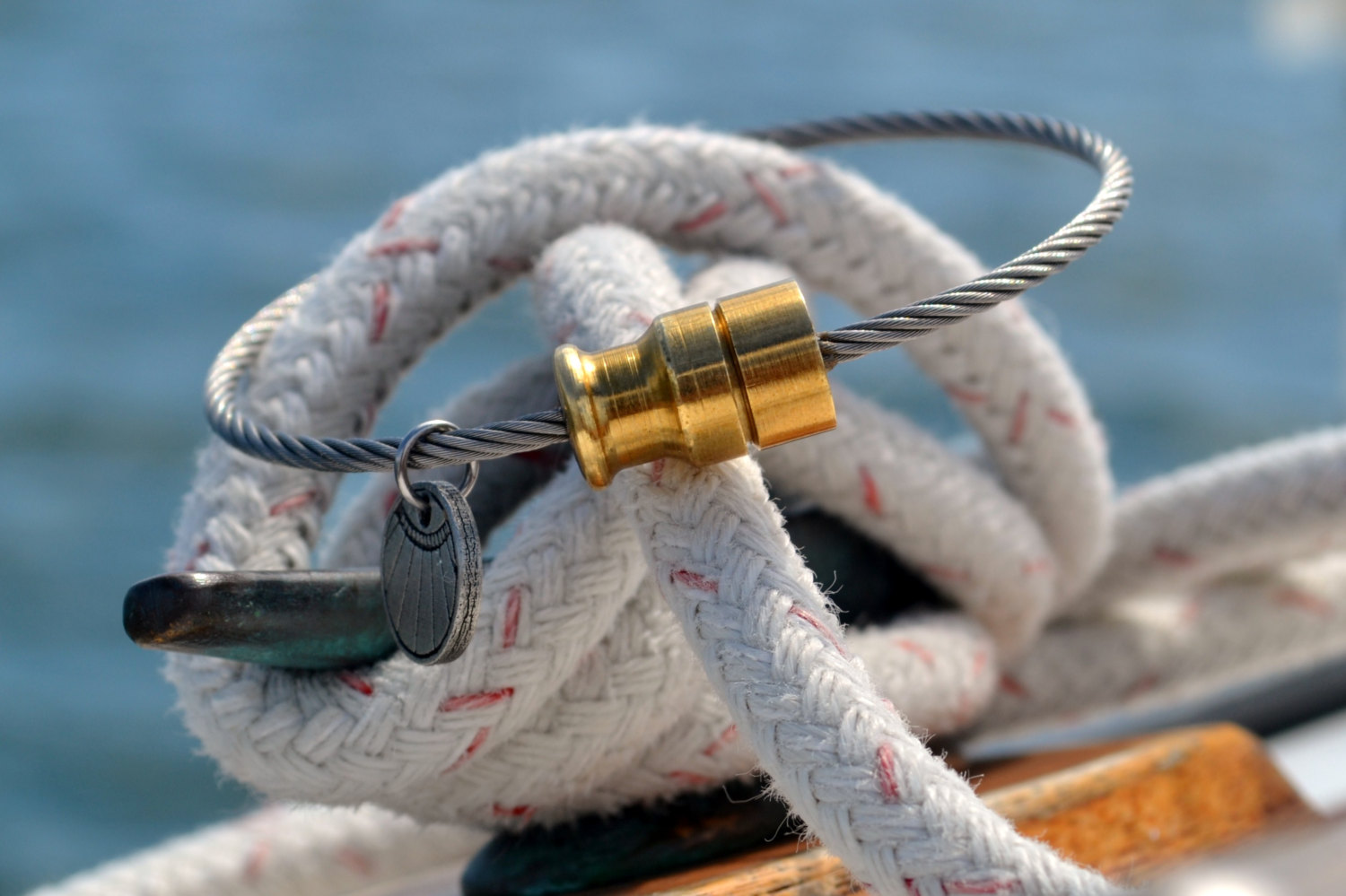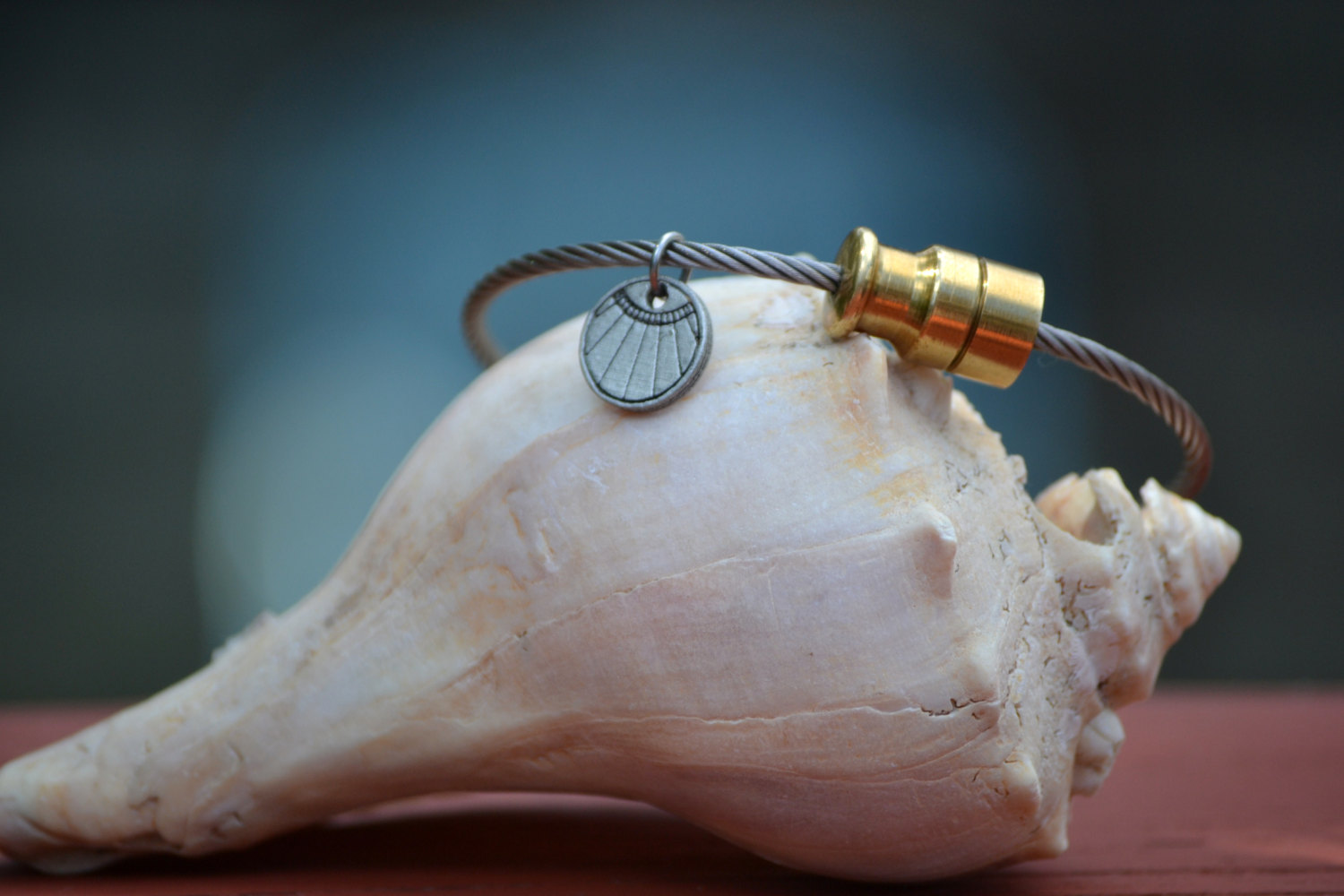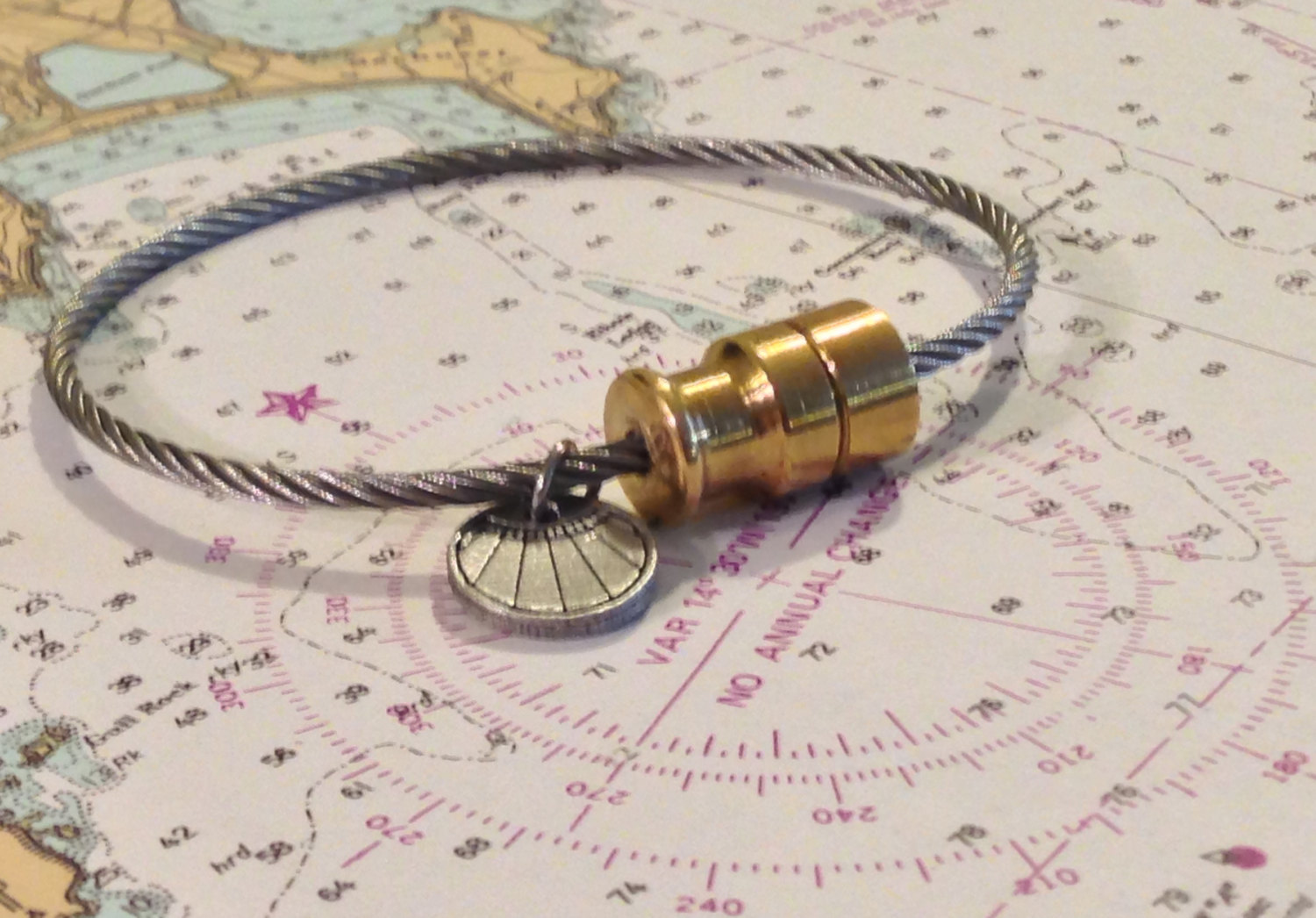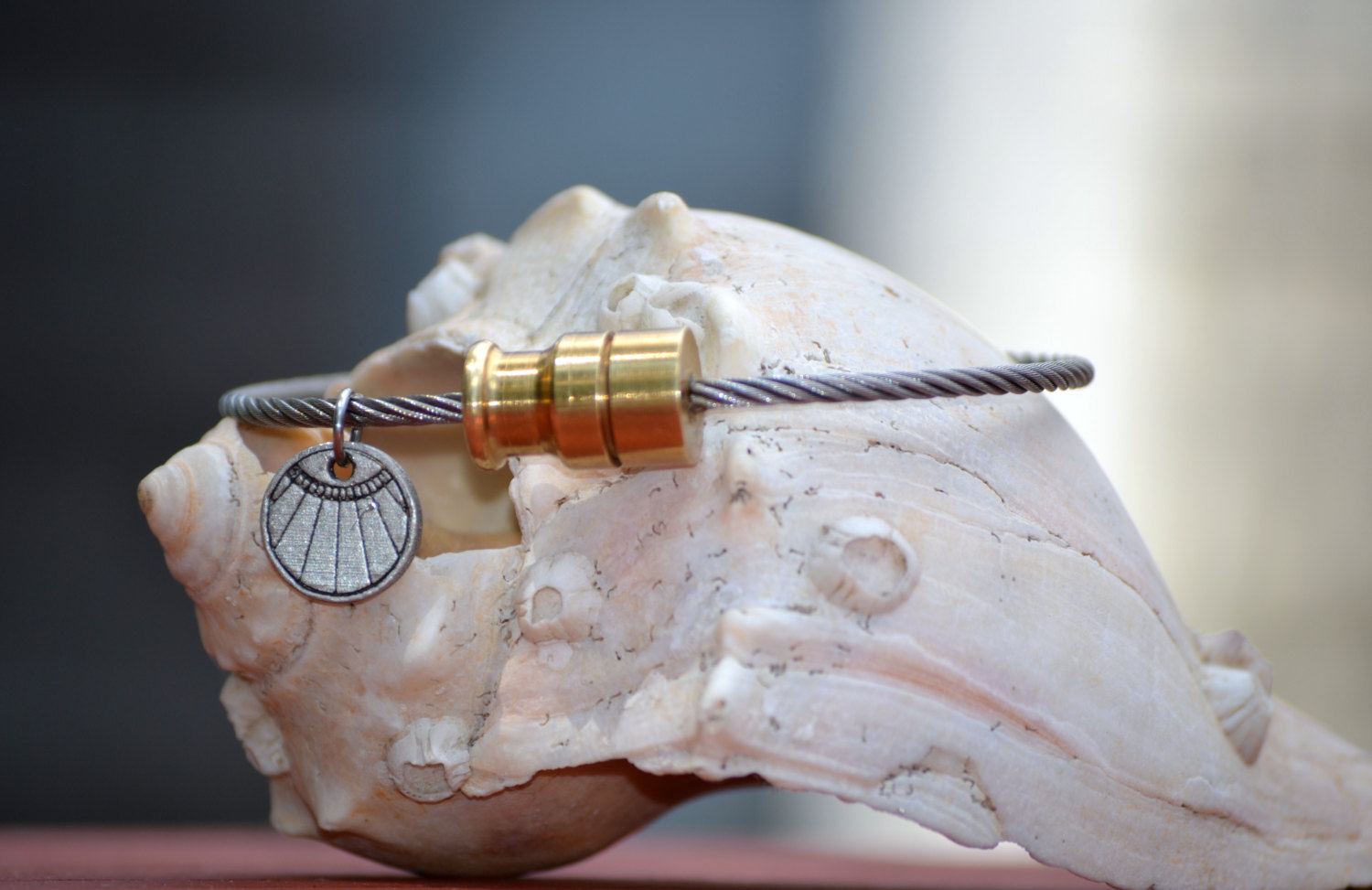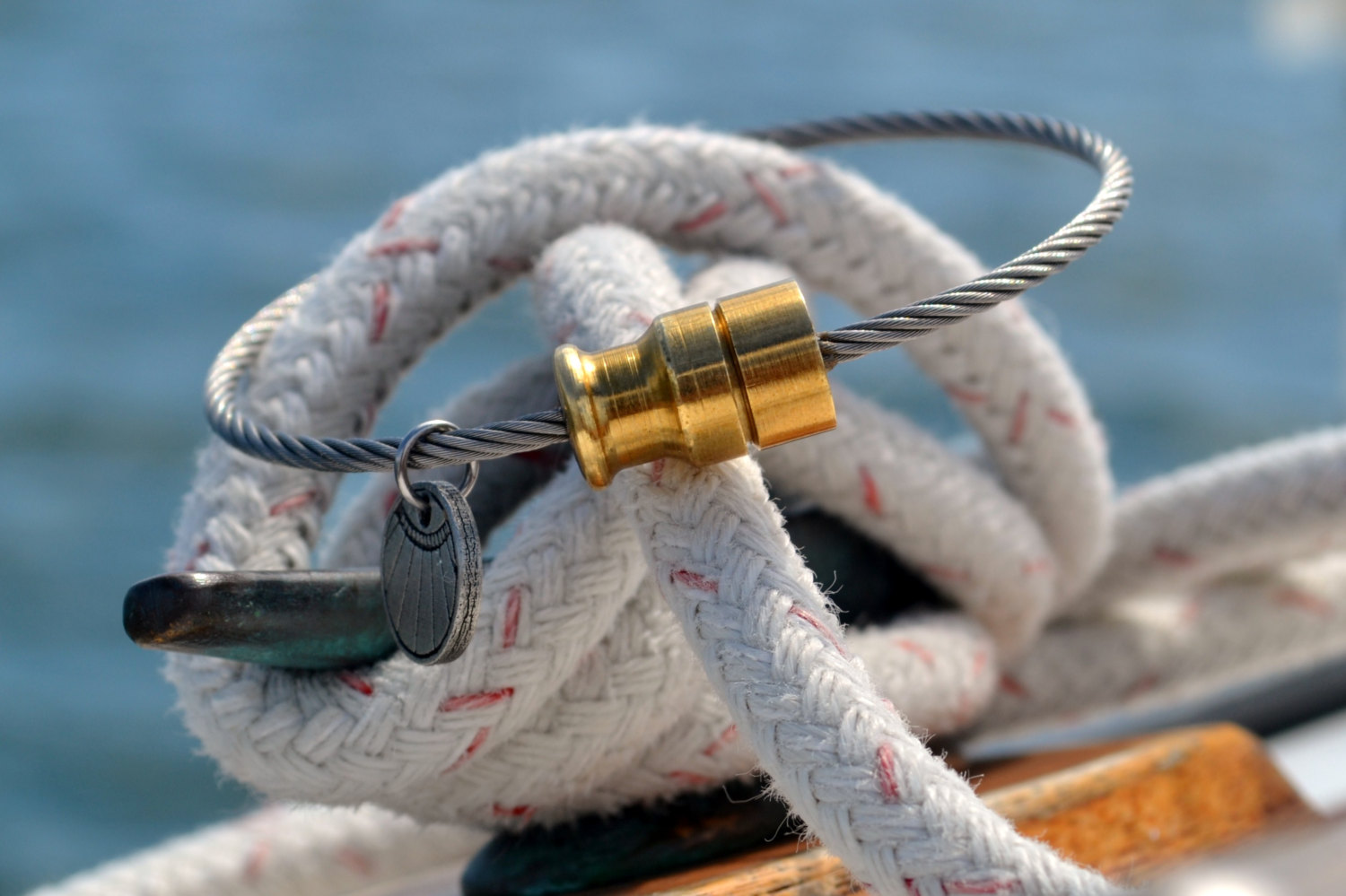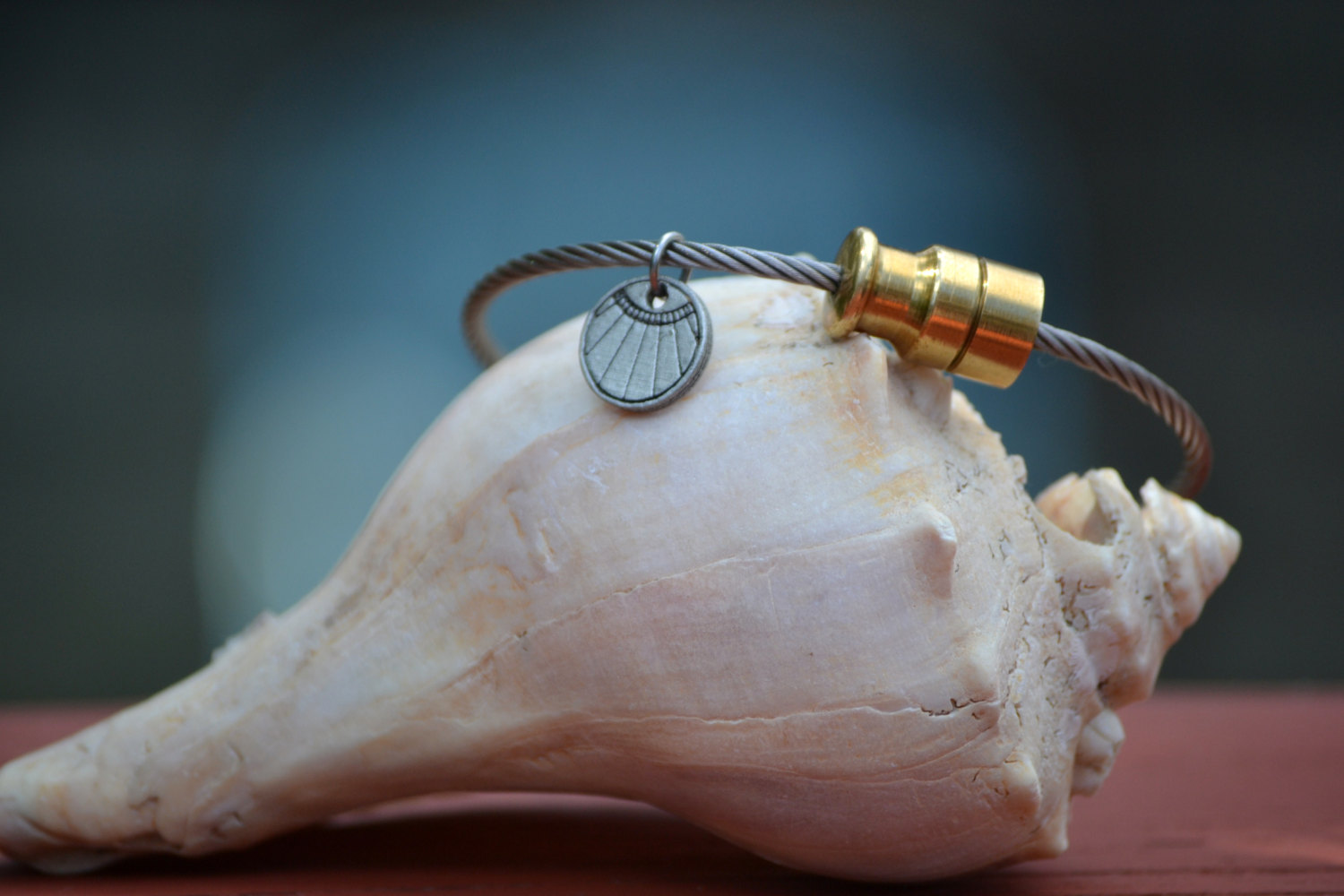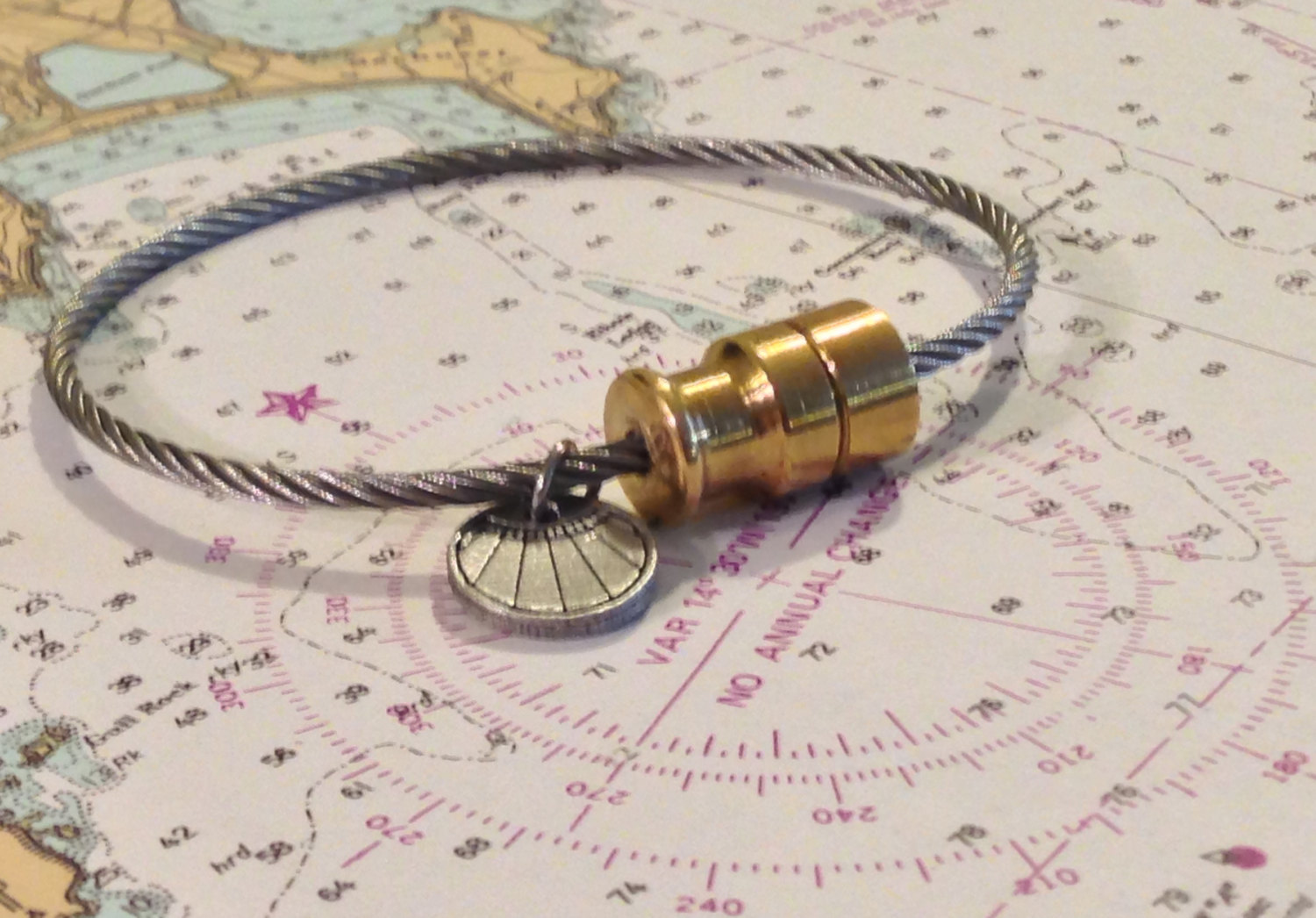 Cable Bracelet Nautical Winch Accent
A nautical inspired winch bangle bracelet is the theme for this product.

We machine this two part nautical winch from brass. We have transformed this stainless steel cable that is used as stay's on sailboats into functional elegance when we combine it with this come apart winch motif.

A hidden magnetic clasp keeps the two halves of this bangle bracelet together.

We are avid sailors and the inspiration for this bangle came from the hardware on our sailing sloop Why Worry!
Made to order: please allow 2-3 weeks from order date for fabrication if I have not already made one.
Care:
The raw brass of this design will tarnish over time; this is intentional. If you prefer, you may renew the shine with common brass polish or even household ketchup.