Groove Bangle Braclet in Cable & Tube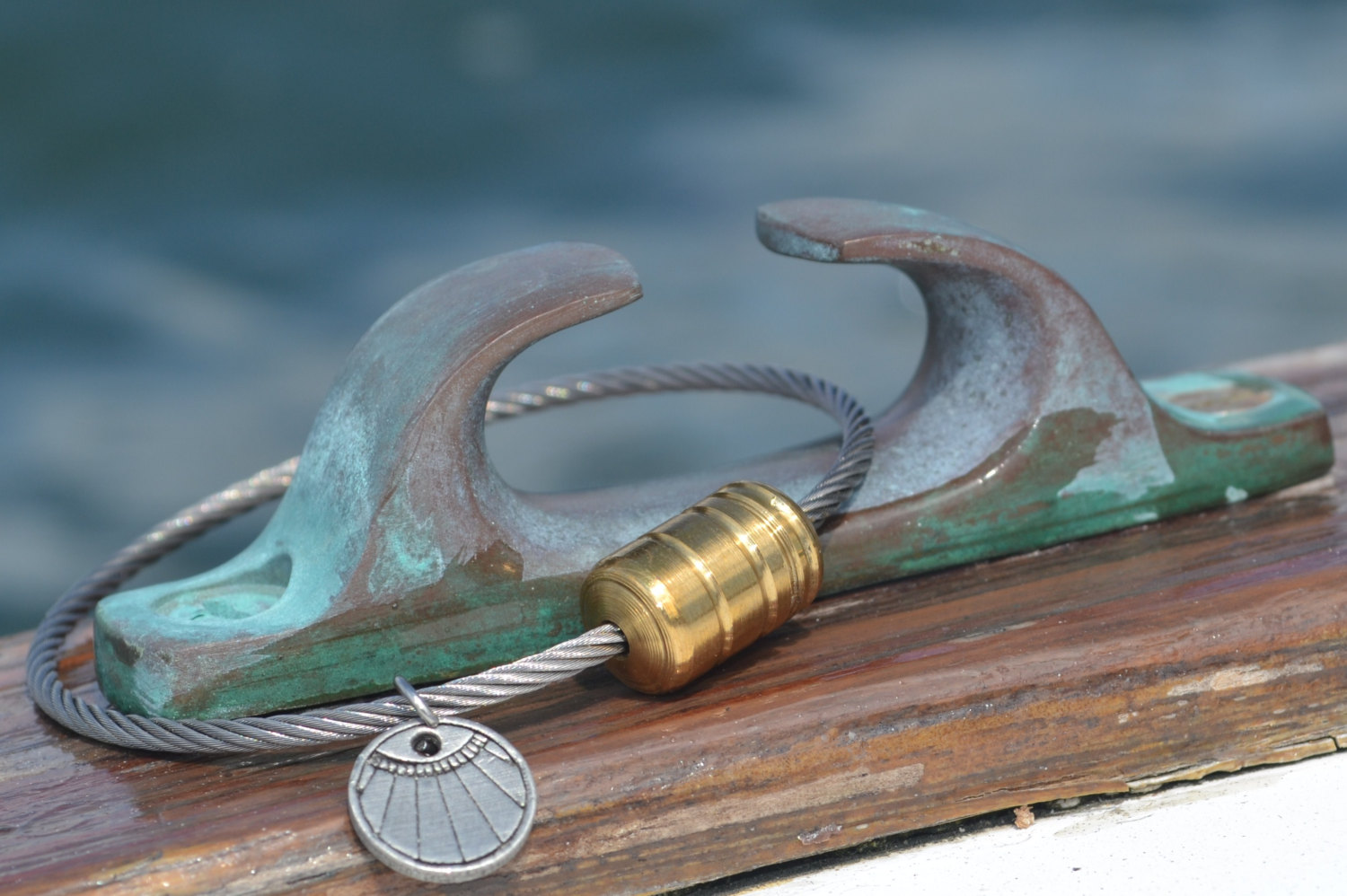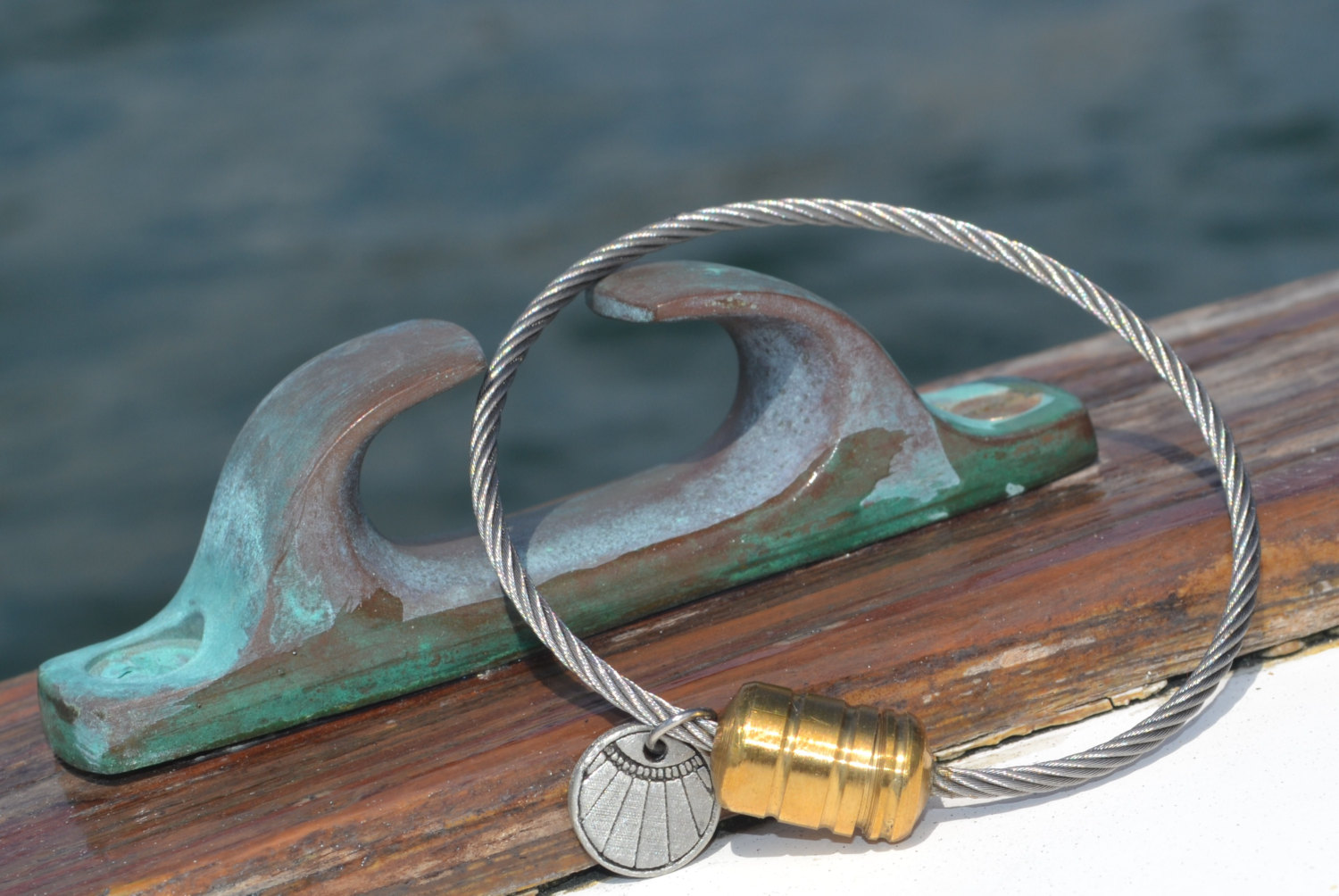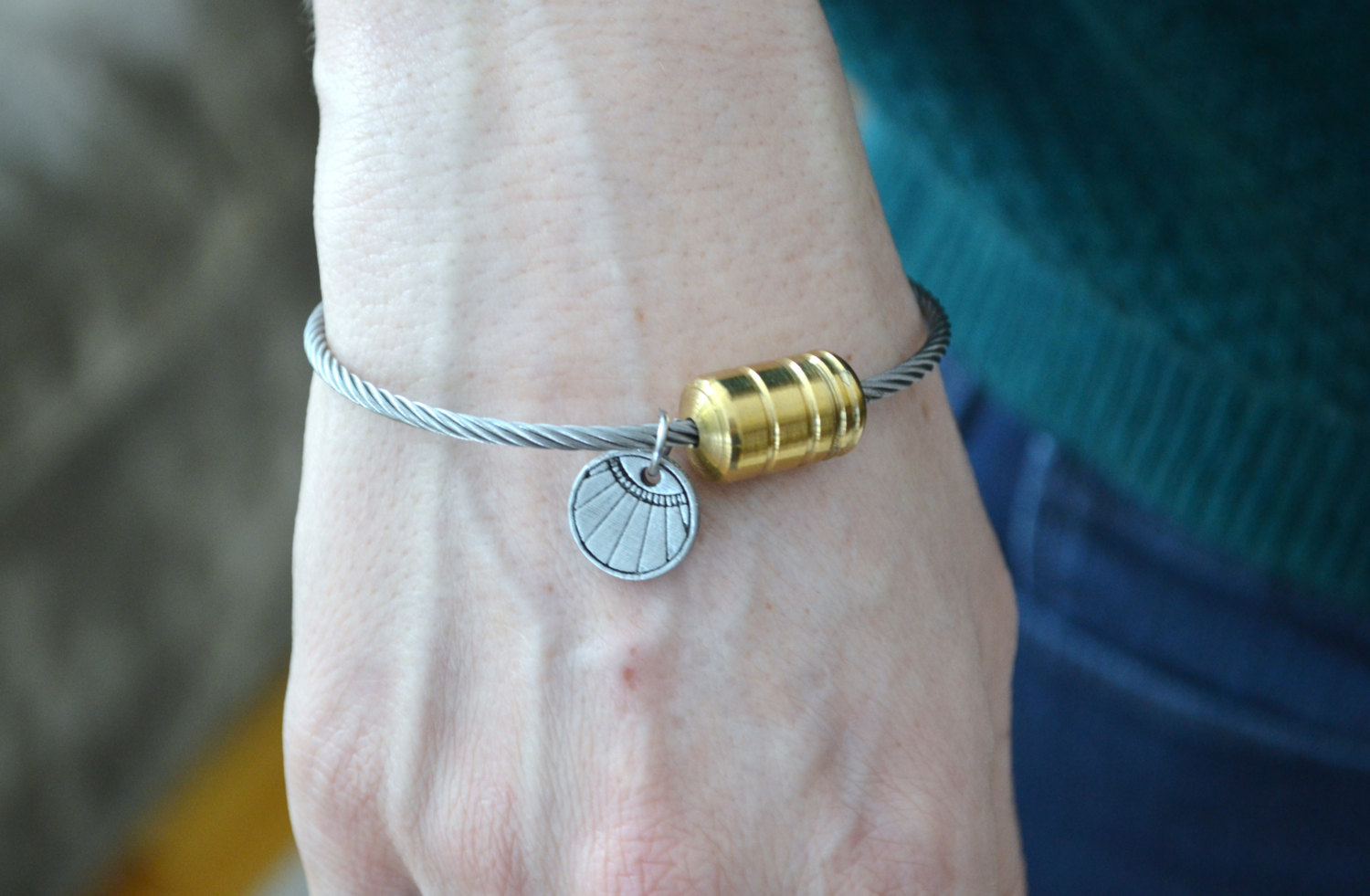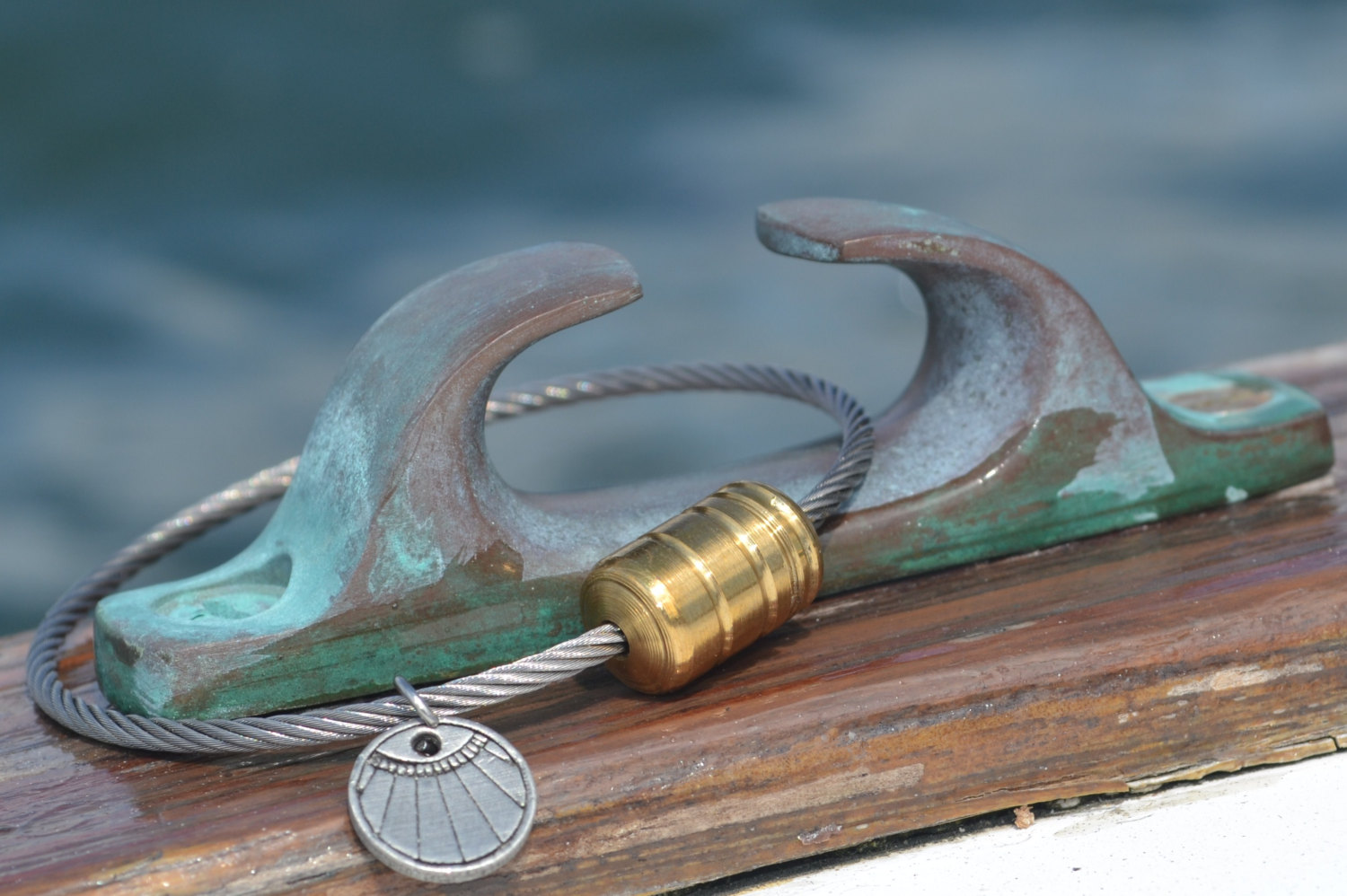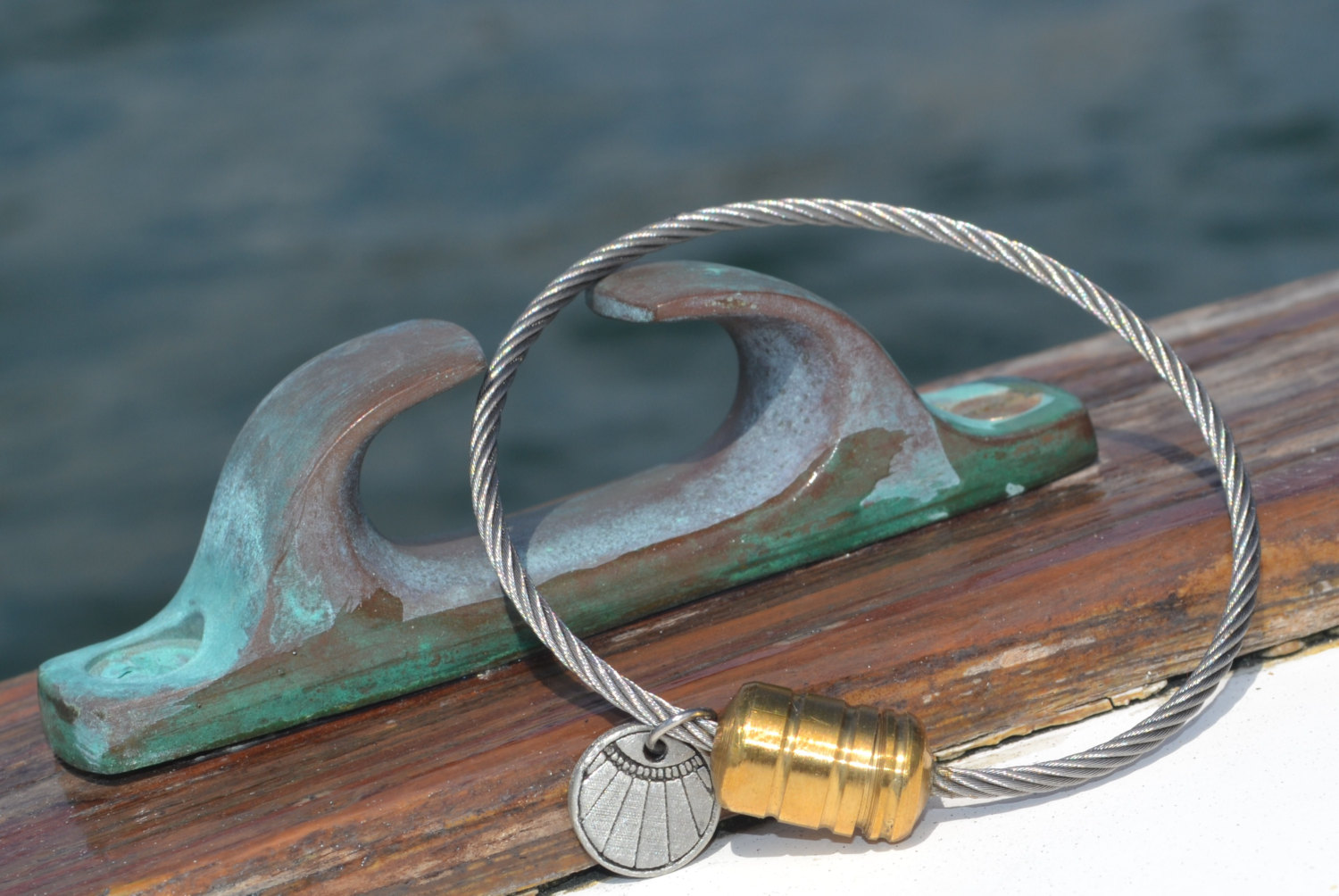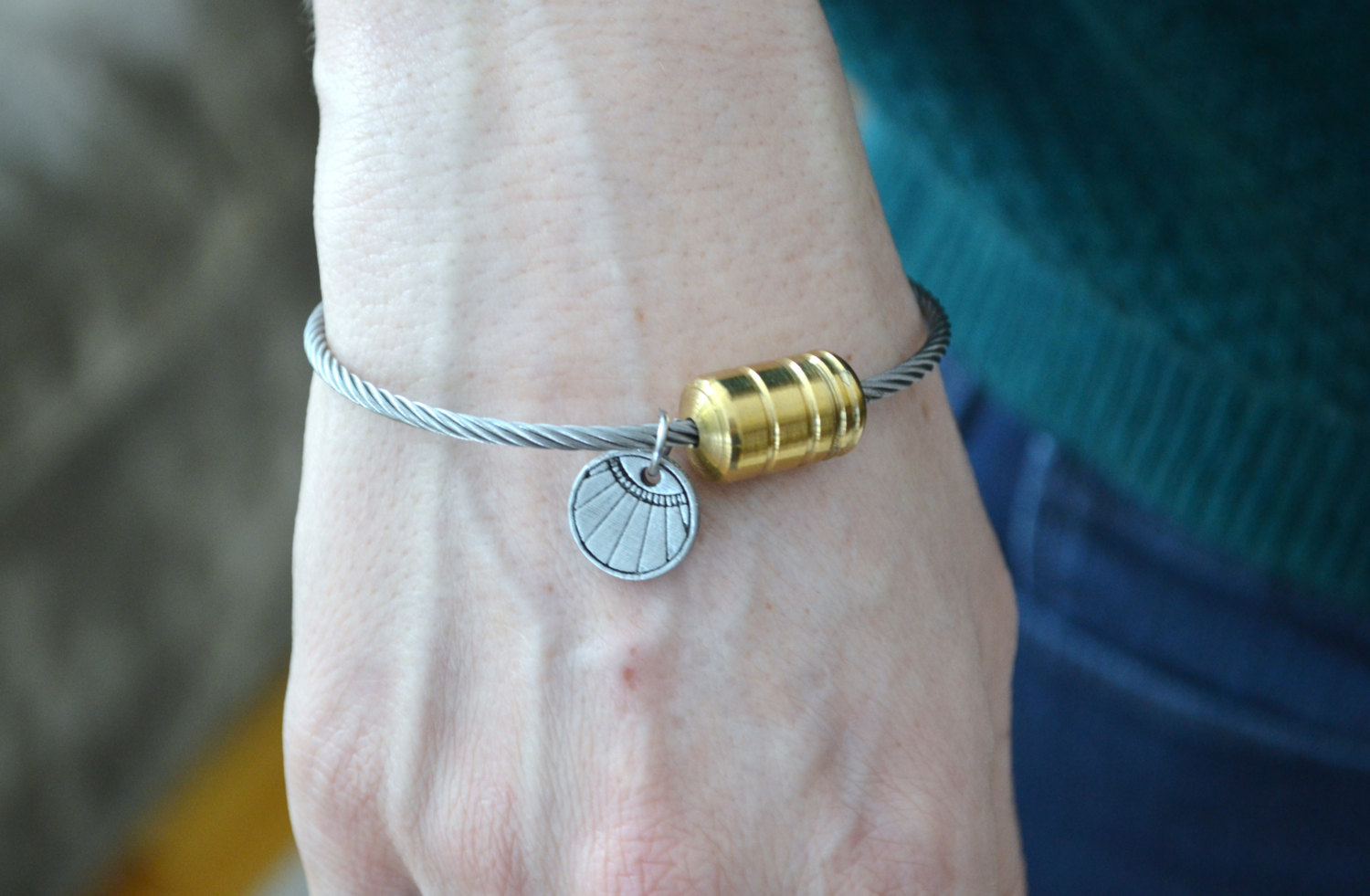 Groove Bangle Braclet in Cable & Tube
A groove bangle bracelet is the theme for this product.

We machine this two part groove motif from brass. We have transformed this stainless steel aircraft cable that is used as a steering mechanism on aircraft into functional elegance when we combine it with this come apart groove motif.

A hidden magnetic clasp keeps the two halves of this bangle bracelet together.

As a young man I flew aerobatic airplanes and the inspiration for this bangle came from the steering system on the airplanes I was flying at the time!
Made to order: please allow 2-3 weeks from order date for fabrication if I have not already made one.
Care:
The raw brass of this design will tarnish over time; this is intentional. If you prefer, you may renew the shine with common brass polish or even household ketchup.