Valet Keyring for Town and Country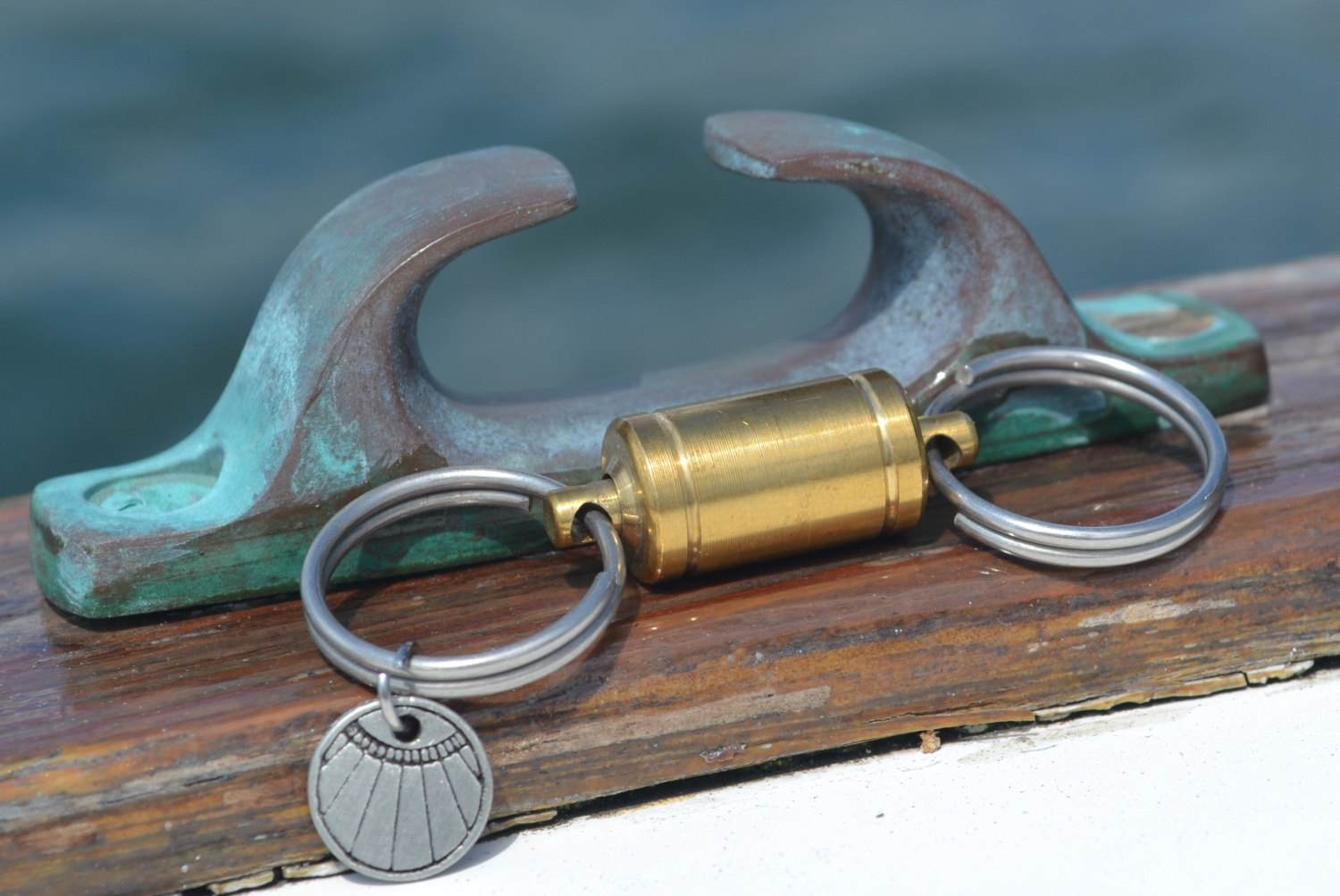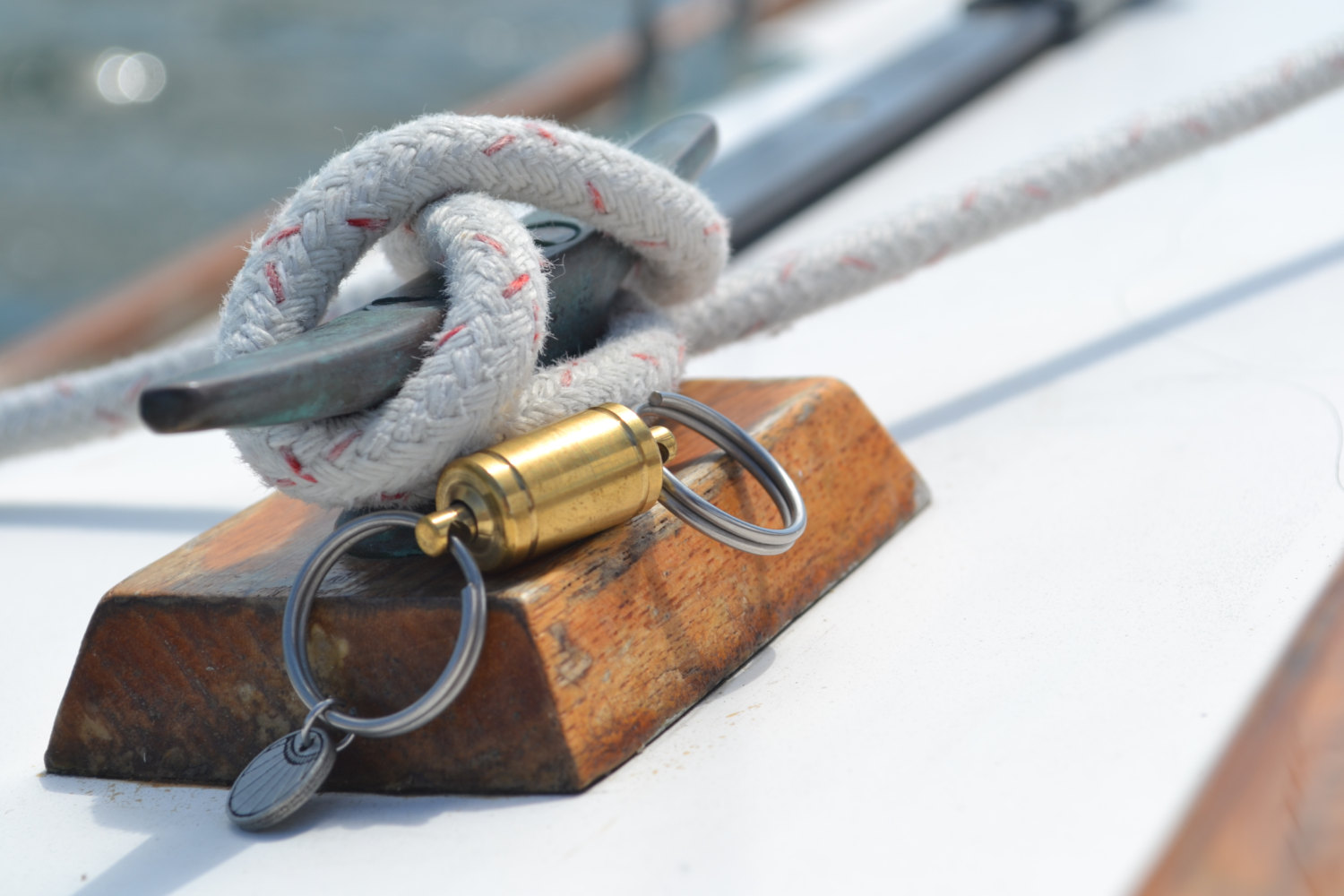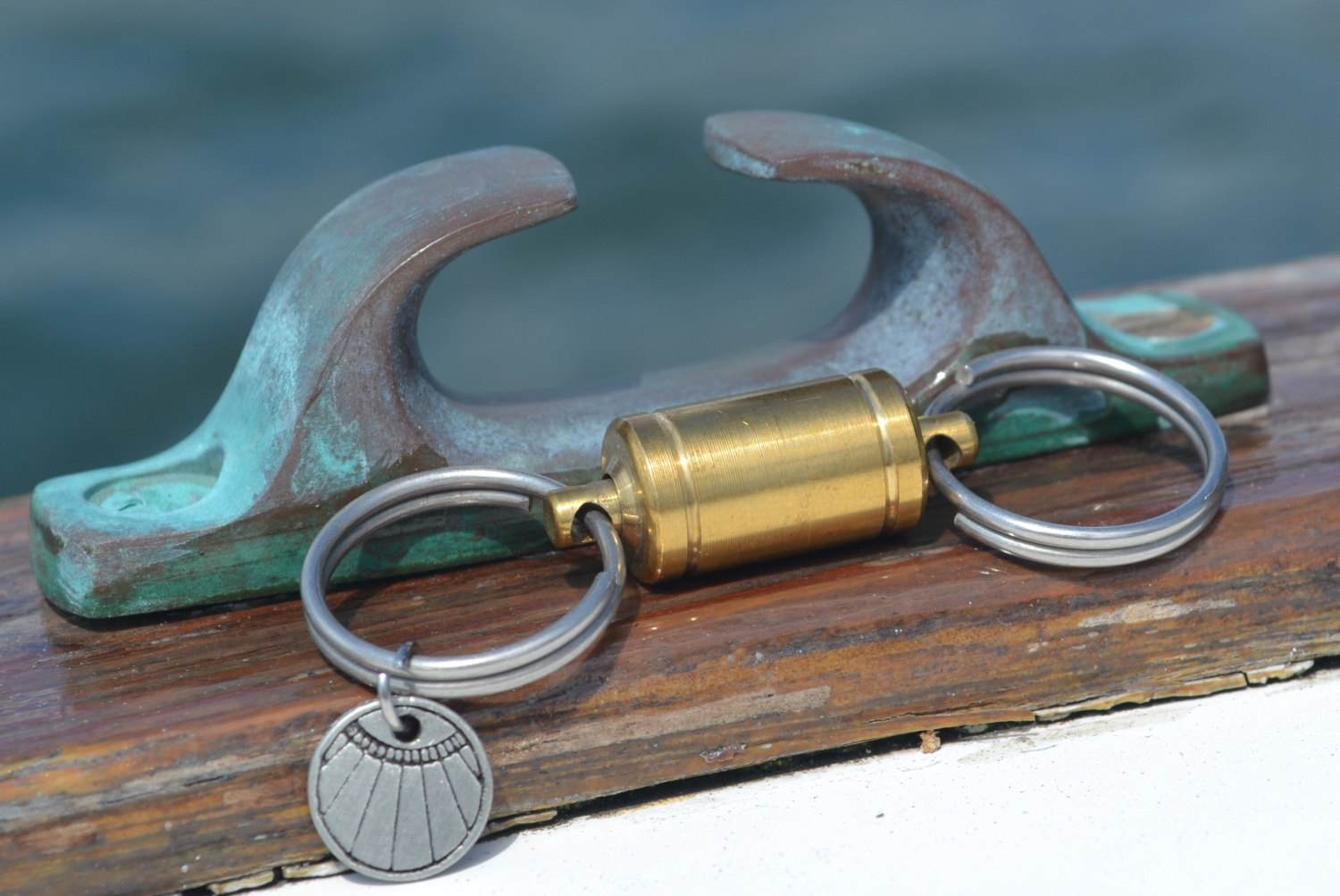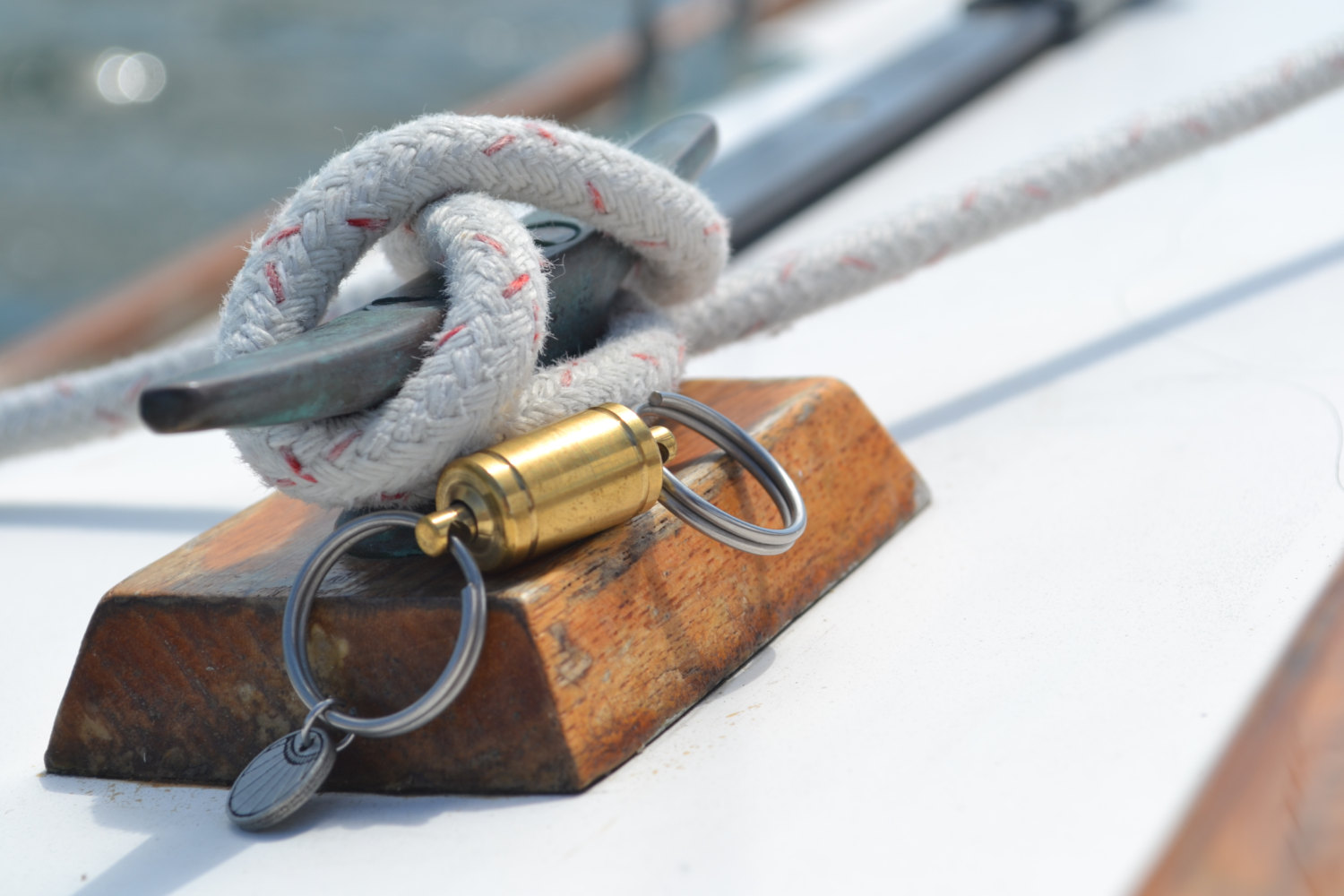 Valet Keyring for Town and Country
At our shop we machine this groove motif from brass This versatile Valet keyring has two places for keys and the split rings swivel. Great item for your Town & Country Houses or your Car & House Keys!

I like some weight to a keyring. It feels good in the hand and looks good!

Size of keyring is approx 1 inch long, 1/2 inch diameter and the stainless steel split rings are 7/8" inches diameter.

If you would like our Valet Keyring with a Carbon Fiber accent please let us know and I will quote its cost. We love using carbon fiber in our designs because we are sailors and black carbon fiber is cool!

This handsome valet keyring will organize your keys and look great when you are out and about.
Made to order: please allow 2-3 weeks from order date for fabrication if I have not already made one.
Care:
The raw brass of this design will tarnish over time; this is intentional. If you prefer, you may renew the shine with common brass polish or even household ketchup.